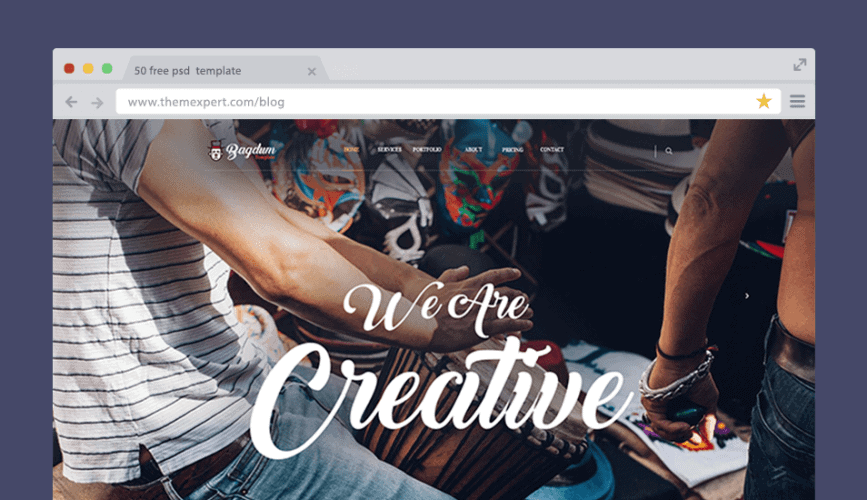 It is important to mention that the world of websites is constantly evolving and therefore companies have to adapt these new changes in their corporate portals. Imagine if a company retained the same characteristics of its corporate website at the beginning about fifteen or ten years ago, it seems an outrage, but you still have time to rearrange your website.
Imagine sooner or later users will find your corporate website on the Internet, so I ask you the following question: What image do you want to give your users? Your website can provide trust or just the opposite. BigCommerce templates can be very useful for you.
Characteristics of a Successful Corporate Website
Dynamic
A corporate website has to seek information to be dynamic, and this can be achieved through a good content management system such as WordPress, which will allow you to add new features to your portal and keep it updated.
If you decide on WordPress, here are some of its advantages:
In WordPress, there is an infinity of plugins that will allow you to add new features to your home page and modify it in a very fast way.

WordPress is very dynamic because it allows you to create new pages by inserting them in the main menu of your website.

Multilanguage: Another advantage is that for WordPress there are already very powerful plugins to have a multilanguage corporate website, my experience allows me to recommend the wpml plugin and it has excellent documentation.

In the case of choosing a content manager, you need to have a person in charge of updating or uploading the information to your portal, such as updating the blog of the company. But the advantage is that you do not have to look for a person with high technical knowledge.
Another option is to find an agency or designer that works your website, but this causes dependence because if you want to modify something you have to look again at whoever did the work for you, or the other is to have your own designer, this type of personnel must have high technical knowledge. However, if your business requires a classroom or training template, you can go for Moodle templates for big online retails.
Regardless of the option you choose, you should always seek to offer fresh and interesting information to your visitors.
Adaptability or Responsive Design
Currently, the use of smartphones, tablets, iPads are going up and with it the need to contemplate for our corporate website to support these devices or what is called responsive design which is a feature of a professional website.
Conclusion
These are some characteristics of a website or pages that must contain a successful corporate website and thus increase your customers and therefore your sales, there will surely be other sections that I have been missing, but everything will depend mainly on the business objectives.